10 trends in packaging materials you need to know about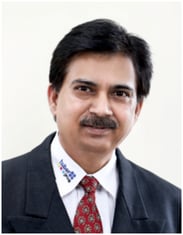 When someone has "the whole package", they are set for life: Beautiful, smart, intelligent and the list goes on and on. Literally speaking, packaging is the science and art of protecting products and prepping them for storage, distribution, sale, and use. Its endless potential of designs, shapes and messages delivered on the package provides people with brand awareness.
As the demand for packaging is continuously growing due to a rising population and changing lifestyles, packaging manufacturers must rethink packaging design considering costs, convenience, and performance. We have asked Sudhir Kumar Srivastava, General Manager Technical Liquid Inks at hubergroup India, to identify 10 emerging trends that will highly influence the packaging materials market within the next few years.


Sudhir Kumar Srivastava,
General Manager Technical Liquid
Inks at hubergroup India
1. Sustainability and environmentally friendly packaging materials
The concept "reduce, reuse, and recycle" will grow louder and louder as there is a rapid awareness of the environmental impacts of packaging supplies.
2. Biodegradable packaging
One of the biggest benefits to the environment is that compostable packaging, e.g. plastics made from starch or biodegradable natural products, require less carbon in their production. Biodegradable packaging reduces the carbon footprint, as it is easily disposable, no harmful toxins are being used and it can be reused and recycled.
3. Better recycling
Flexible packaging companies are already working fast on mono-material concepts for recycling. The challenge is to maintain the resistance property of films required for different products being packed, as well as keeping an eye-catching aesthetic.
4. Reduction / reshaping in packaging material
Due to the cost pressures of FMCG (fast-moving consumer goods) companies, which only increased throughout the Covid-19 pandemic, the need for thinner, stronger, lighter, and more simple designs will continue to challenge the packaging industry.
5. Space-saving packaging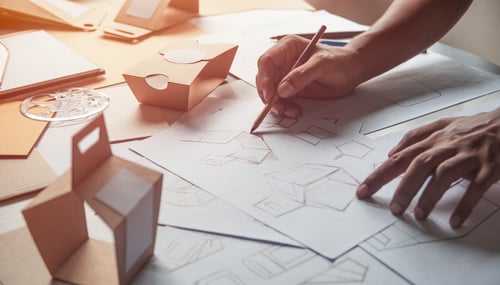 In order to be more economical, a lot of thought is given to space-saving packaging, utilizing squares and corners on packaging for transportation, stacking, and storage.
6. Smart packaging
Smart packaging enables superior tracking capabilities, which elevate transparency and engagement. Printed electronics are seen in the form of near-field communication (NFC); radio-frequency identification (RFID), smart LEDs / OLEDs, data storage etc., offering consumers a level of interaction never seen before, leading to higher demands in the future.
7. Dissolvable packaging
Using the skins of fruits and vegetables or other raw materials as packaging shows a lot of potential for offering the food industry a variety of options with regards to colours, designs and more. Furthermore, it also gives customers access to a new type of experience, as consumable packaging in the food industry is a promising option
8. Customer returns packaging
There will be an improvement in re-seal pouches to keep pace with the huge growth of online ordering, as customers often return most of their order as they e.g. order several sizes of clothes or shoes.
9. E-Commerce
E-Commerce has become the main form of shopping today and there's no end in sight. Another innovation that will likely take hold is on-demand warehousing.
10. Corrugated packaging
The paper packaging industry, particularly the corrugated boxes, cater to the needs of many sectors in the economy like food and beverages and will further continue to grow.
Image source: ©Chaosamran_Studio - stock.adobe.com
Comments