August – personal
For more than 250 years, hubergroup is a family-owned business paying particular importance to personal relationships with our partners and customers. We provide personal service on-site, but also get together at fairs around the world or in more relaxed atmospheres such as the Oktoberfest in Munich – because we are convinced that this is the best way to find out what is most important to our customers and partners.
With our August calendar motif, we want to express that we are ink people who care. We communicate on eye-level with our customers and partners, and jointly we achieve the best results. For the printing, we used our Inkredible Resista RS250 ink and added the varnishes Acrylac Gloss 57G1600 and Acrylac MGA Velvet 58MGA9136.
The Acrylac Gloss 57G1600 (first coating unit), which was applied on the whole surface, is a varnish with extraordinary high gloss values. The drying of the varnish takes a little bit longer than with standard varnishes, however, this is useful for the gloss development.
The Acrylac MGA Velvet 58MGA9136 (second coating unit) was used as spot coating. It is a soft touch varnish, which creates a velvety touch, similar to a peach skin. As this varnish has a very good matt degree, it is especially suitable for matt/gloss effect finishes – just like in the August motif of the hubergroup calendar.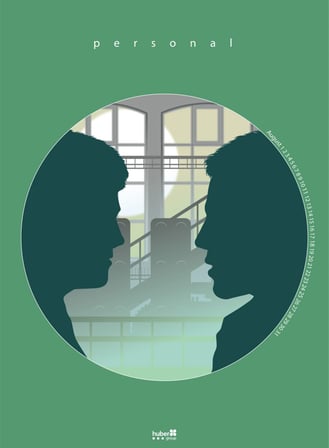 Comments