Gecko Xperience: Haptic varnishes for appealing packaging
Th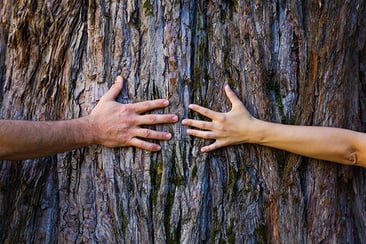 e perception of packaging is becoming more and more important because even the tiniest aspects decide at the point of sale whether a product is purchased or not. In the past, mainly visual effects created the so-called shelf appeal. To further differentiate themselves on the market and encourage customers' purchasing decision, brand owners are now also increasingly interested in advanced tactile effects. To address this demand, we at hubergroup have developed innovative haptic varnishes for gravure and flexographic printing, which give packaging a unique appearance and touch. Our varnishes called Gecko Xperience can feel like paper, rubber, leather, sand, textiles, or wood.


Measuring haptic
For the development of these solvent-based overprint varnishes, hubergroup conducted intensive research. Dr Lutz Frischmann, Product Director Flexible & Gravure at hubergroup, explains: "The challenge was to define how these impressions feel as people have highly subjective associations. For example, some people expect leather to be very soft and warm, while others feel a certain hardness and resistance. To solve this problem, we conducted various test panels, in which testers had to classify the varnishes regarding three opposing pairs of haptic effects to describe their tactile impressions: hard/soft, sticky/slippery and rough/smooth. With the help of these results, we were able to choose and optimize the varnish systems which corresponded best to the desired haptic characteristics."
Achieving best results
In order to achieve the desired tactile effects of a varnish, the selection of raw materials is decisive. Therefore, we have conducted an extensive raw material evaluation and each of our varnishes has a unique composition. Additionally, our Gecko Xperience series meets customer demands such as storage stability, excellent printability, and versatility for different types of printing materials.
To reach optimal effects with haptic varnishes, the right printing and processing parameters need to be considered as well. Dr Lutz Frischmann explains, "By modifying the printing parameters, effects can be modulated significantly. Understanding this, we are now able to offer a wide array of different effects."
Are you interested in this new dimension for flexible packaging? Then, visit our website for technical information on Gecko Xperience.
Comments