Gulf Print & Pack 2019: hubergroup presents safe inks for food packaging
8,737 visitors from 90 countries, over 250 exhibitors and more than 5,040 qm² of exhibition space – the figures of this year's Gulf Print & Pack, which took place on April 15 – 18, 2019 in Dubai, are quite impressive. And hubergroup was right in the middle of it.
"The growth area in printing has shifted to packaging, digital and energy curing while publication and commercial offset growth is witnessing tough times," says Mr. Rajendra Kamat, Vice President Exports at hubergroup India. "At our stand at Gulf Print & Pack, we brought our distributors and customers together and highlighted our global commitment for servicing end customer. We shared our ideas on quality, consistency and profitability."
At the fair, we presented hubergroup's broad product portfolio, ranging from cobalt free offset inks to UV inks and coatings to liquid inks and adhesives. A special focus was on educating printers and print buyers on safe food packaging and our corresponding product portfolio.
"As a manufacturer of printing inks, we have a huge responsibility for people and nature," explains Joseph Francis, Manager Exports at hubergroup India. "At hubergroup, we take this responsibility very seriously and have always been a trendsetter for safe and sustainable inks, which protect the food, the environment and thus the consumers in the best possible way. Our MGA series, for example, are low migration and low odour inks, based on renewable raw materials."
With many interesting talks and discussions on safe food packaging, the Gulf Print & Pack was a great event. Joseph Francis concludes, "The event attracts visitors from the Middle East, Africa, and CIS countries. Therefore, it was a fantastic opportunity for us to get in direct contact with our regional customers and partners in this important market. The success of the fair proves the growth prospects of the packaging printing sector in this part of the world and demonstrates the United Arab Emirate's position as a vital hub that promotes business in this still young industry throughout the region. We are looking forward to the next Gulf Print & Pack in 2021."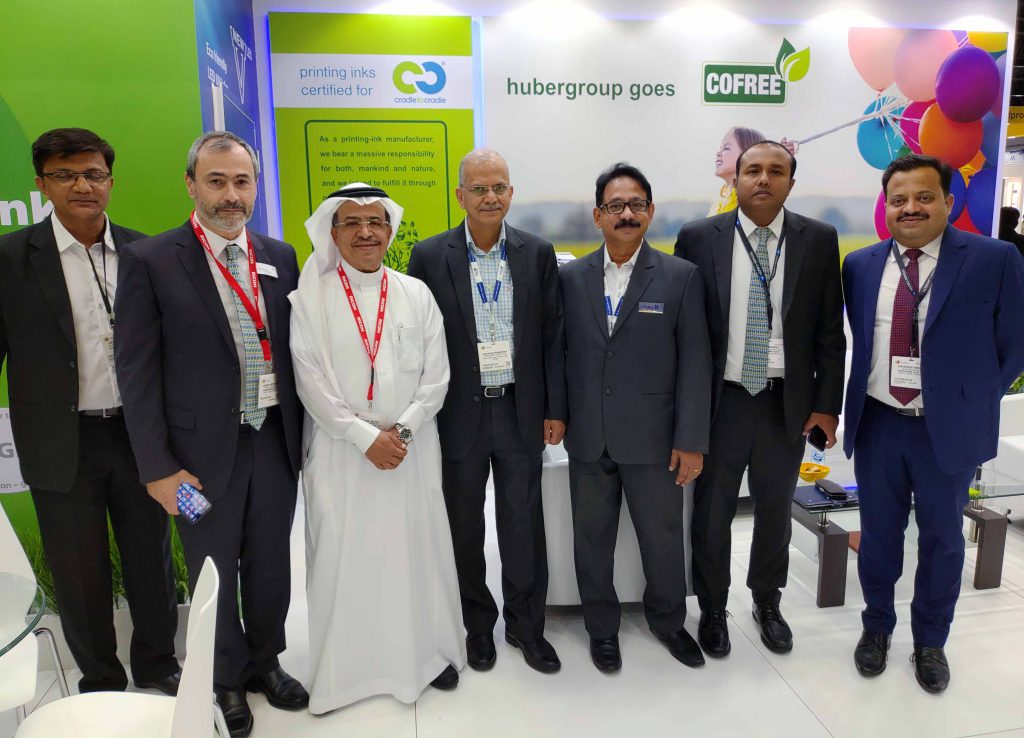 Comments