Heiner Klokkers reviews the latest hubergroup year
Another year is drawing to a close. What has happened at hubergroup throughout this year and what can customers and partners expect in 2022? We sat together with Heiner Klokkers, Chairman of hubergroup's Management Board, to give you a brief overview.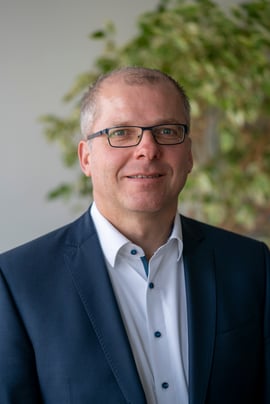 What has happened at hubergroup during this year?
Heiner Klokkers: After the striking market decline in 2020, we have seen some recovery this year. We adapted to the new market demands and were able to stabilise our position. In addition, we were able to successfully establish our Chemicals Division, which we launched in 2020, on the market this year.
We have continued to drive our sustainability strategy forward by launching diverse eco-friendly products such as our water barrier varnish or our ink series RAPIDA ECO and have designed our process even more sustainable which reflects in various Cradle to Cradle certifications.
Finally, we increased our production capabilities in Europe thanks to a new plant in Poland and moved our headquarters to a modern office building. In this context, we have also invested a lot in our new, state-of-the-art lab facilities so that the conditions for analytical services are even better now. So, we've had a quite exciting year!
What was your personal highlight this year?
Heiner Klokkers: The dedication and commitment of all employees, which enabled us to make good progress despite the massive headwinds on the market.
And what was the biggest challenge?
Heiner Klokkers: The massive Covid wave in India at the beginning of the year was not only difficult on a business level, but also affected me personally. We lost valued colleagues - that was certainly the most difficult time for me this year.
For the company, the biggest challenges were to manage the skyrocketing raw material costs and to secure the supply chain.
What can our customers and partners expect of hubergroup next year?
Heiner Klokkers: First of all, our customers can be sure that we will continue to do everything we can to deliver reliably despite the difficult environment. However, to be able to offer high-quality printing inks and raw materials in the future, it is unfortunately unavoidable to share the inflationary prices increases with our customers.
In addition, we will of course continue to focus on developing sustainable and innovative products in the coming year. For example, we have news on the topics of barrier varnishes and creative design options – so stay tuned!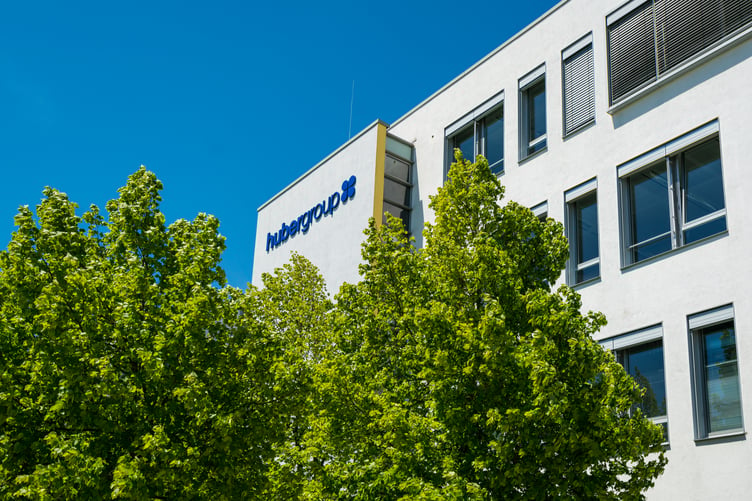 hubergroup's new headquarters in Kirchheim near Munich.
Comments