hubergroup enhances its UV flexo portfolio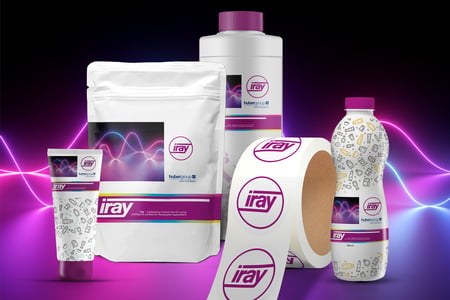 The UV flexo market grows – and so do the demands on printers and ink manufacturers. There are more and more requests for UV flexo inks for safe food packaging and sophisticated non-food packaging or labels. Additionally, the importance of deinkability has risen and LED UV technology is becoming increasingly popular. To meet these developments, our UV flexo team put a lot of time and effort into enhancing and expanding our UV flexo portfolio – and announced its relaunch under the iray® brand.
A complete system for UV flexo printing
Alexander Blasek, Global Project Manager UV Flexo at hubergroup, says: "In recent years, we noticed that the needs of UV flexo printers had changed. For this reason, we decided to revise our portfolio, focusing on the question 'how can we simplify printers' work?' Our answer: we offer all the products necessary for UV flexo applications in narrow and web printing from a single source."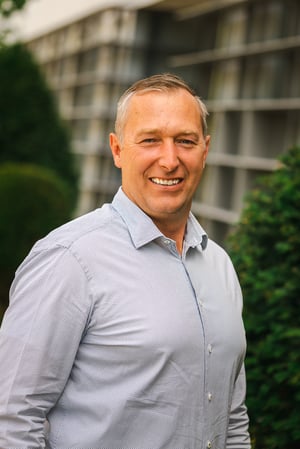 Thus, the team set up a very broad portfolio with inks, varnishes, adhesives as well as primers – both for food and non-food packaging – and made sure that the products fit together perfectly. Alexander recounts: "It was quite complex to think about all the combinations of products that are used in practice and to formulate the products to be applicable for all these use cases. But we felt that this application-oriented approach was necessary to offer printers real added value – and we are very happy that we succeeded. As we felt that this future-oriented portfolio deserved a new name, we detached it from our UV offset brand NewV and gave it the new name iray."
Deinkability on film and paper
Additionally, our UV flexo team has worked intensively on the deinkability of the products. Alexander explains: "Meanwhile, sustainability is a major requirement of printers and brand owners. With the help of numerous laboratory tests, we have therefore ensured that our inks and varnishes are deinkable on film and paper." The deinkability on paper was even validated externally: the PMV department of the Technical University of Darmstadt evaluated the products using INGEDE Method 11 and found that they were very well deinkable on coated paper.
Alexander concludes: "I'm very excited about the launch of our iray portfolio and look forward to presenting it at upcoming exhibitions such as Labelexpo Americas. Thanks to the whole team that made this possible!"
Visit our website for more information about iray.
Comments