Take a look behind the scenes: hubergroup in Brazil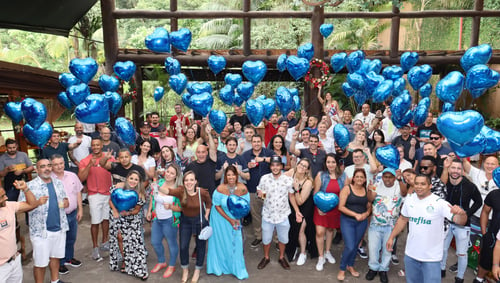 More than 40,000 visitors and 150 exhibitors joined the ExpoPrint & ConverExpo Latin America 2022 in São Paulo, Brazil, in early April, and demonstrated that a variety of innovative, future-oriented, and sustainable solutions are offered and in demand on the Latin American market. Of course, hubergroup Brasil also joined the largest printing event in the Americas and informed on how to create more sustainable print products by using the right inks. We think this is a great opportunity to introduce you to our South American subsidiary in more detail:
hubergroup Brasil was founded in 2005 and moved to its current location in São Bernardo do Campo, near São Paulo, in 2018. Around 110 employees work at the company in production, in labs (quality control and development), in sales, technical services, supply chain, administration and controlling.
Our move to the existing address was a key moment for the company's development in Brazil, as it allowed us to carefully plan the most efficient production flow for each operation and install the equipment and work areas in optimal positions. We managed to streamline each step, which brought us more agility and quality in the processes.
In this site, which is our subsidiary's head office, we unify our sheet-fed & UV and flexo & gravure operations, although in two independent buildings. Our web-offset operations are centralized at a smaller site, located in the state of Rio de Janeiro. We have carefully selected these two locations because of their good access to the port and main roads, which allows for efficient import and optimal distribution of our products to customers.
Our SF/UV production facility has a storage area for finished and semi-finished products used for manufacturing the speciality inks. While automatic dosing stations, the lab technology, weighing, mixing, and filling systems are at the core of our precise production, the experience and commitment of our qualified team set us apart in the market. Thanks to our efficient workflows and delivery logistics to customers, our converters see us as a highly reliable supplier.
The liquid ink facility has the same concept, but some additional features: a larger storage area, necessary for the high volumes of this business, a specialised laboratory, and, of course, all safety precautions that this operation requires. Here, we produce the main NC concentrates as well as the ready-to-use Gecko inks that we supply to highly demanded flexible packaging customers.
Renata Lima, CFO at hubergroup Brasil, sums up: "The strategic location of our main site allows us to serve the market with great agility – our customers value this a lot. Additionally, we have put a lot of effort into improving our workflows. However, the employees are the heart of our company. The good, collegial environment among them is what makes our site successful."
hubergroup Brasil: facts & figures

Managers:

Richard Möller, Managing Director
Renata Lima, CFO

Employees:

110

Founded:

2005

Size of site

Total site area: 14.000 m²

Production and storage area: 6.000 m²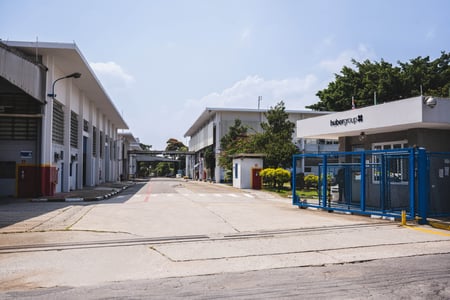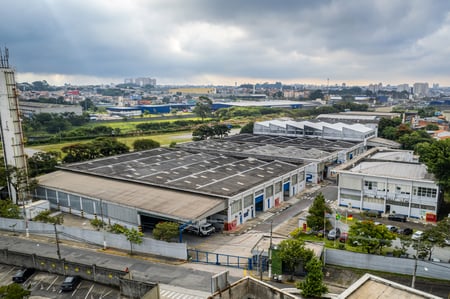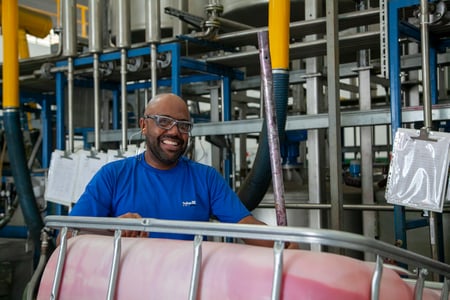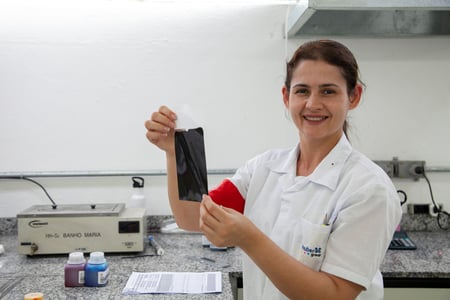 hubergroup site in São Bernardo do Campo
photo credits: Fabio Lisi, hubergroup
Comments