Koenig & Bauer cooperates with hubergroup on conventional sheetfed offset inks
Koenig & Bauer recommends the use of conventional sheetfed offset inks from hubergroup for its high-performance Rapida presses. Both companies have agreed on a strategic partnership. The aim of this global partnership is to offer joint users the optimum complete service and quality package. The inks bearing the "Recommended by Koenig & Bauer" quality seal are available from the hubergroup sales network.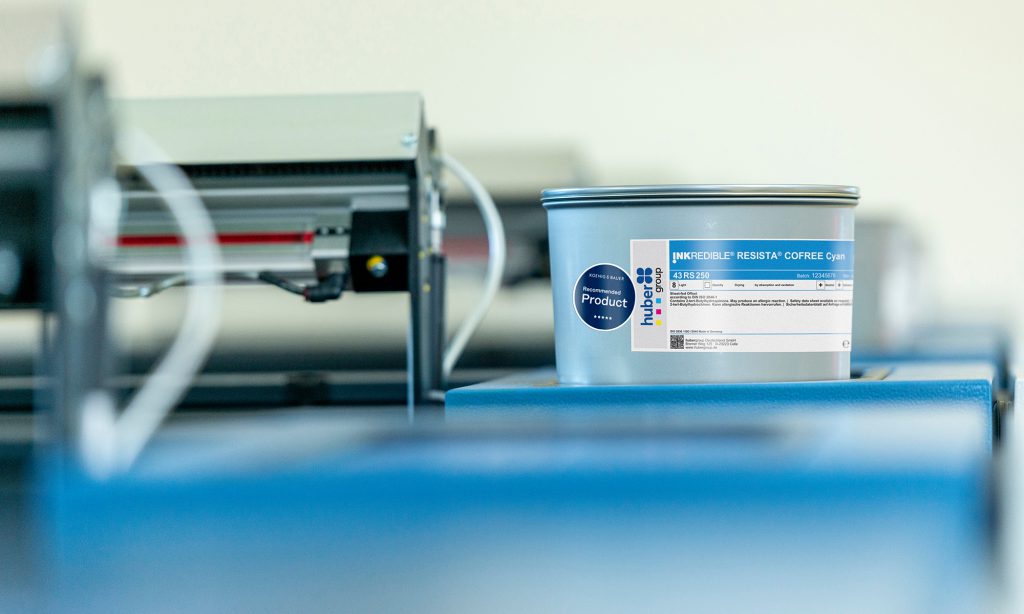 Rapida users applying hubergroup inks will benefit from Koenig & Bauer's experience with these inks. Both partners will continue to evaluate and optimize this package to meet changing market requirements. The result is consistent, repeatable and high quality print products. The process standardization achieves a new quality.
Dirk Winkler, head of printing at KBA-Sheetfed, says, "I see particular strengths in the optimum performance and stable ink-water balance. In addition, the combination of press and ink is characterised by very good colour brilliance and high print contrast, a smooth printing and excellent printing of solids. However, the cooperation in the development of new ink systems and their standardization and, of course, the joint support of users, e.g. in the field of food packaging, is crucial."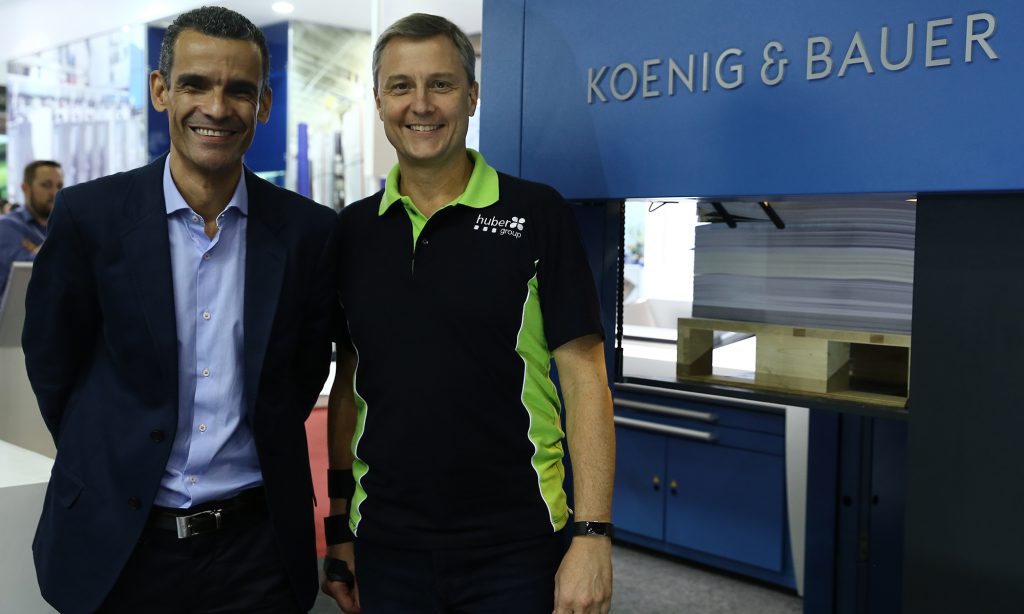 Thomas Kleps, Head of Sales Europe at hubergroup, emphasizes the advantages of this partnership for print shops: "Our customers have always appreciated hubergroup's special service in application technology and process optimization. The close cooperation with Koenig & Bauer will further expand this know-how, and our joint customers will directly benefit in the area of business development. They will be guaranteed the same high quality of standard and spot inks in all segments of sheetfed offset printing worldwide – be it commercial, packaging, food packaging or labels". As with other strategic partners, KBA-Sheetfed works with hubergroup on a global scale in the areas of sales, customer training and product development. In addition, the experts from both companies regularly exchange views in strategy workshops.
Comments