More than just a speciality? The in-mould labelling market is growing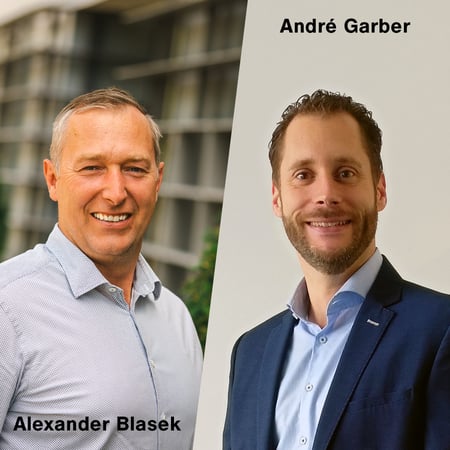 "The market is becoming more dynamic, and printers' requirements are changing, so IML applications have enormous potential," says André Garber, Head of Product and Portfolio Management Sheet-fed/UV at hubergroup Print Solutions, about the situation on the in-mould labelling (IML) market. "IML is a niche product compared to the overall market volume because the process is primarily suitable for large-scale productions and is more demanding than other printing processes. Nevertheless, the market is slightly growing all over the world." Alexander Blasek, Global Project Manager UV Flexo at hubergroup Print Solutions, adds: "Although the IML market is clearly dominated by offset printing, the application is currently also gaining popularity in UV flexo printing as it is a lucrative side business." But where are the advantages of the printing process and why is in-mould labelling becoming more and more popular?
High-quality and extensive design options
In the IML process, printed films – the labels – are placed in the contour of an injection mould in an automated process and bonded to the liquid plastic during the injection. The label welds itself to the plastic and thus becomes a homogeneous unit that looks extremely high-quality. On average, this process takes between 0.5 and 1 second. In-mould labels have good scratch resistance as well as high temperature and moisture resistance. They are therefore ideal for packaging frozen or chilled products. Another advantage is the extensive design options that brand owners have with IML labels. There are hardly any limits – the choice of material, the material thickness, and optical effects such as matt, transparent or glossy are freely selectable. Haptic effects such as soft touch and security features are also possible. Due to the high quality of the print resolution, the print is photo-realistic. "The free choice of packaging model combined with the high-quality print and a fast production results in an absolute premium product," Alexander Blasek emphasises.
Another major benefit of IML that has become increasingly important in recent years is the high sustainability of the process. Since the packaging and the label are made of the same material, one gets so-called mono-material packaging. This can be recycled much more easily than packaging made of different materials, so IML applications support a circular economy.
Demanding and cost-intensive set-up
Sounds promising, but the IML process also has some weaknesses. In-mould labelling is a bit more cost-intensive than other processes, so it is primarily worthwhile for high-volume production. In printing itself there are no disadvantages, apart from the slightly higher costs of the substrates. However, the process is quite demanding. When setting up an IML process, hubergroup, therefore, recommends extensive testing and close coordination. André Garber reports: "hubergroup has many years of experience as a global coating and ink supplier for in-mould printers and has been involved in many projects. Close cooperation between the manufacturers of the substrate, packaging and ink is always extremely important, as the components used must be optimally coordinated. With our service staff spread around the globe, we are in a position to accompany our customers during test series or final tests and provide assistance whenever necessary.
For food manufacturers, in particular, the lack of flexibility in planning can also be a challenge: Since the injection moulding manufacturer pre-labels the packaging, the food manufacturer must plan sales thoroughly and has a higher stock quantity. In contrast, with wrap-around, manufacturers can react flexibly to different market conditions, as the packaging can also be covered with an adapted label at short notice.
A market on the upswing
"In the past, the demanding structure of the process has deterred some customers from opting for in-mould labelling," says Alexander Blasek. "At the moment, however, more and more customers are attracted by the diverse application possibilities, the high quality and the sustainability of the method. Thus, the market is slightly growing."
While conventional offset printing has dominated the IML market around the world, IML applications have also been gaining popularity in UV flexo printing for some years now. In Europe, for example, there is a slight shift in market volume from conventional offset to UV printing with a clear focus on low-migration applications such as food packaging.
With a market share of around 50% for offset inks in Europe, hubergroup is also one of the leading ink manufacturers in the IML sector. Particularly suitable for IML applications is the MGA Label series which was specifically designed for this purpose. "The series is characterised by very good oxidative drying, and the special selection of raw material components used," explains André Garber. "This prevents the ink series from swelling, making it especially suitable for printing on thin polyolefin films that are used in in-mould labelling."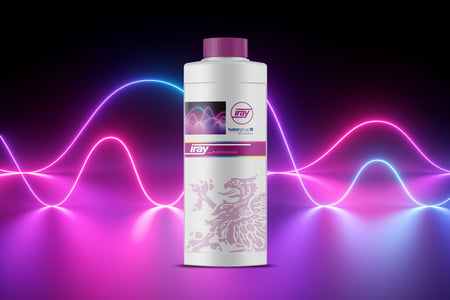 For UV flexo printing, the products of our recently launched iray series are ideal. "With iray, we offer all products necessary for UV flexo printing from a single source", says Alexanders Blasek. "Thus, we have inks, UV and water-based varnishes, lamination adhesives and primers, which can all be used for in-mould labelling and are perfectly matched to each other." The inks convince with high scratch resistance, good adhesion, low odour values and high yield, and are also designed for fast printing and finishing.
"The launch of our new brand iray for us is just the beginning. We are already working with our global teams of experts on further innovations and sustainable IML solutions to meet the needs of this dynamic market – because, in our opinion, IML applications have great potential thanks to their high quality and recyclability," says Alexander Blasek.
Comments