Out of the box: hubergroup in New Zealand
Unique flora and fauna, mystical fjords, alluvial landscapes, active volcanoes, the interesting Maori culture, and the largest Polynesian city in the world – you really still don't know what we are talking about? Well, about stunning New Zealand. We could endlessly dream about its diverse nature … but it's time to take a colourful look at our hubergroup subsidiary instead, which is the main supplier of ink solutions to the newspaper, commercial and packaging industries in New Zealand.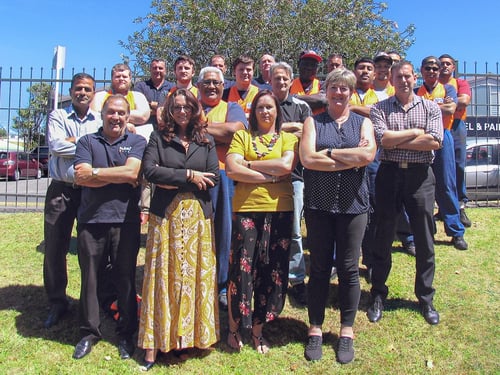 Founded in 2008, hubergroup New Zealand is located in the country's three main cities Auckland, Wellington and Christchurch, which allows efficient import and optimal distribution of our products to customers. Currently, 29 employees work for the subsidiary in various departments such as ink labs, ink production, sales, technical services, and administration. Among Kiwis, as New Zealanders are called in reference to the national animals, ecological awareness is firmly anchored. And this approach to the environment is also strongly reflected in the activities of hubergroup New Zealand.
"Acting in an environmentally conscious way is extremely important to us. We recycle all our products and waste, minimizing our carbon footprint," says Arthur Lenssen, General Manager at hubergroup New Zealand. "As our country has a small population at a relatively low density, we have long domestic supply chains, but we compensate for this with efficient route planning made possible thanks to carbon kilometre measurement." In addition, New Zealand has abundant natural resources for energy production due to its subtropical climate and geographical location. Consequently, hubergroup New Zealand can draw on electricity from hydropower and geothermal energy.
Of course, environmental awareness is also reflected in the market – because here, too, sustainable solutions are in demand first and foremost. hubergroup's holistic approach to sustainability is therefore one of the success factors of our company in the New Zealand market. Arthur tells us: "Due to our future-oriented products and reliable service, we have an enviable reputation throughout New Zealand. This success is only possible because of our incredibly diverse and dedicated team, in which many colleagues have decades of experience in the printing and ink business."
However, as in almost all markets, the Covid pandemic has not passed hubergroup New Zealand unscathed. It was a difficult time due to a decline in the offset market, but our subsidiary used it to diversify its business to reach the Pacific Islands market and expand in solvent and packaging printing. At the same time, hubergroup New Zealand instigated a mentoring programme with the objective to create an opportunity for a young person, who did not have the same opportunities in life as others. Within this programme, the subsidiary provided meaningful, paid, part-time employment whilst encouraging academic achievement and personal growth.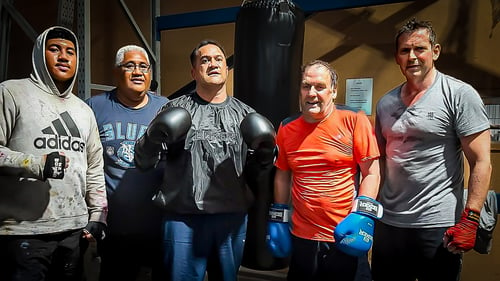 So, the team of hubergroup New Zealand knows very well how to fight through difficult times. Whether this is thanks to the subsidiary's own boxing and fitness club? Established in 2019, this facility offers all colleagues the opportunity to work out with equipment provided by the company. On top, hubergroup New Zealand provides healthy meals for its employees and plans to invite experts, e.g. for nutritional advice. Arthur says: "We champion staff health as well as well-being. On top, we are supporting different charities through our boxing club, e.g. by fundraising for good causes such as "The BBM Program", which donates healthy food for families in need." So, our colleagues don't just live healthy lives for their own sake, but also contribute to society. What a lucky punch!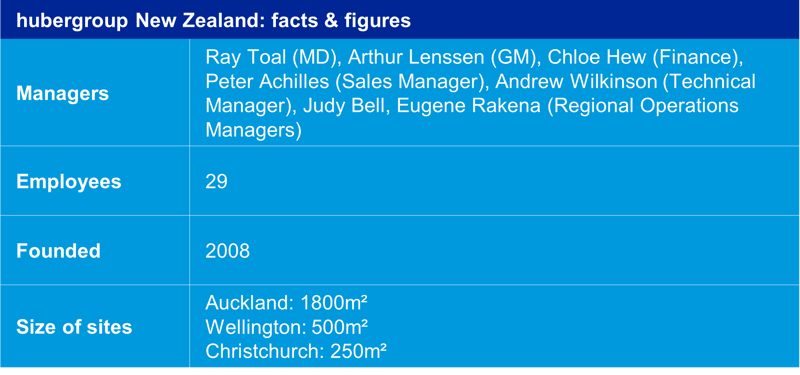 Comments