Partners for 206 years: Cellesche Zeitung and hubergroup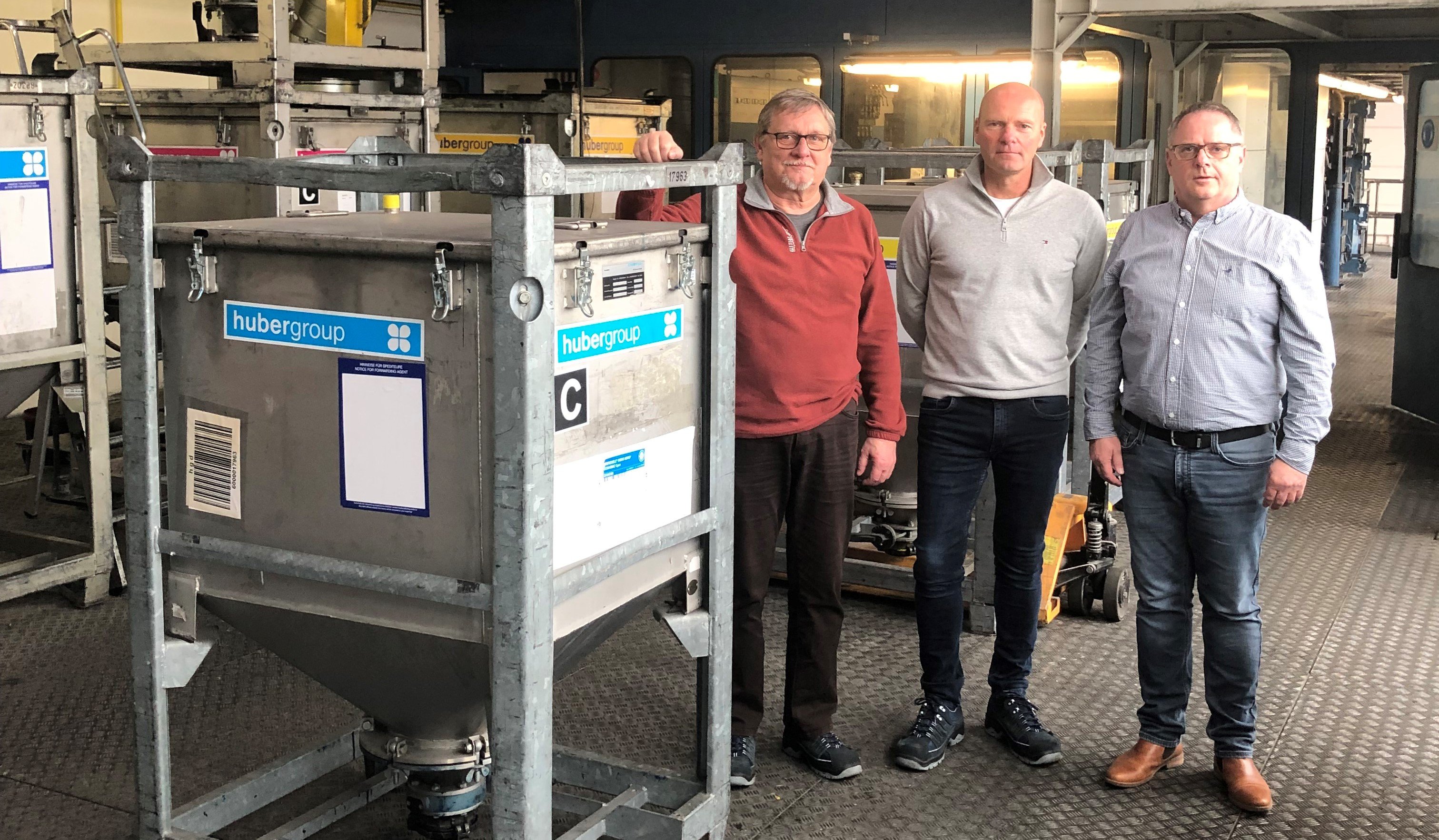 Cellesche Zeitung and hubergroup have been working together successfully since the newspaper's first edition in 1817. The success of the century-long collaboration is not only based on physical proximity but also on the constant exchange at eye level, trust and a passion for creativity. This is how both sides benefit – for 206 years!
On April 2, 1817, the Cellesche Zeitung, then still known as the "Zellerscher Anzeiger," printed its first issue – with printing inks from the company Hostmann-Steinberg Druckfarben, which was incorporated into hubergroup in 2015. Two centuries have passed since then, during which many things have changed in newspaper printing and at the companies, but the partnership has remained.
"For 206 years, the two companies have continued to grow and maintained their good cooperation," says Jens Leusenthin, Operations Manager at Cellesche Zeitung. "Together we have mastered numerous technical changes, from letterpress to offset, from plate to film to CtP and low-process printing," recounts Maik Wundram, Technical Sales, hubergroup Germany.
Of course, the close proximity helped. Today, just seven minutes by car separate hubergroup on Bremer Weg from the publishing house of the Cellesche Zeitung. The printing centre is about two minutes away. "If there are any problems, we can get to our colleagues on the press very quickly," says Maik Wundram. Jens Leusenthin agrees: "The good personal contact and the fast response times, especially in the event of problems and also outside normal working hours, really stand out. We sincerely appreciate that. In an emergency or a bottleneck, we can – figuratively speaking – directly pick up 'a bucket of ink' or 'a canister of fountain solution additive'."
The good cooperation and the trust that developed also enabled technical and creative innovations. For example, hubergroup carried out many raw material tests and further developments of inks and fountain solution additives at Cellesche Zeitung, which provided us with important insights. "This enabled us to launch products such as our GOOD NEWS and recently a newly developed, sustainable fountain solution additive safely and reliably on the market, and to always optimize our price-performance ratio," says Maik Wundram. "The price-performance ratio and the service are really very good," Jens Leusenthin agrees. So in the end, both sides benefit from the innovative spirit.
"Such a long collaboration is really something special," says Maik Wundram, who has been working at hubergroup for 24 years and previously worked at the Cellesche Zeitung print shop for ten years, where he began his apprenticeship in 1986. "If the customer is then still as satisfied as on the first day, all the better," he adds. "And we have this claim on ourselves – for all customers, for at least 206 years," he adds with a grin.
Comments