A close look at hubergroup India with Suresh Kalra
What is special about hubergroup India? And which effects do global printing trends have on the Indian market? Who better to answer these questions than Suresh Kalra, Managing Director India & President Asia at hubergroup? In an interview, he gave us insights into the Indian market and hubergroup India's activities.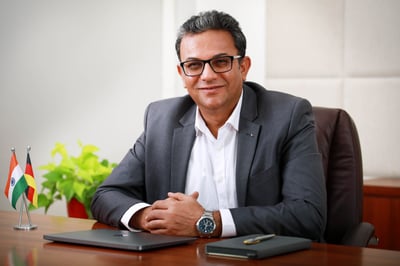 What are the global trends in the printing solutions business in 2022, and which impact do they have on India?
Suresh Kalra: Globally, the packaging market is growing in areas of rigid carton, folding carton, and flexible packaging. The market has rapidly moved towards sustainable packaging, and we can see growth in monolayer flexible laminates and paper as well as boards. These trends are also visible in India. There is a difference though: Whereas globally the publication industry is declining, it is expected to have minimal growth in India, due to the rising literacy level and comparatively less penetration of digital or electronic media in smaller cities.

Which key milestones did hubergroup India achieve between 2021 to 2022?
Suresh Kalra: We at hubergroup India focus on developing safe and sustainable products, e.g. we launched the HYDRO-X Water Barrier Coating last year, which received the IFCA Star Award in the category "Enviro Friendly Product". We have further invested in launching safe and sustainable inks for food packaging such as MGA CONTACT, a sheet-fed offset ink for direct food contact. Our continuous research, the launch of innovative products as well as our own raw material production in our Indian plants drive the growth of hubergroup India's business.
Which raw materials exactly does hubergroup India produce?
Suresh Kalra: We produce raw materials such as radiation curing UV oligomers, polyurethane resins, polyketonic resins, adhesion promoters, modified rosin, laminating adhesives (2K PU systems), and pigments as well as colour concentrates. These are produced for the division hubergroup Print Solutions as well as sold to leading ink manufacturing companies worldwide and regional.
hubergroup is the largest producer of alkali blue. How is the market for this pigment developing?

Suresh Kalra: Alkali blue is primarily used in the newsprint business, which is declining nowadays. However, as the usage of alkali blue is increasing in sheet-fed, we expect sales to grow with the expanding packaging market.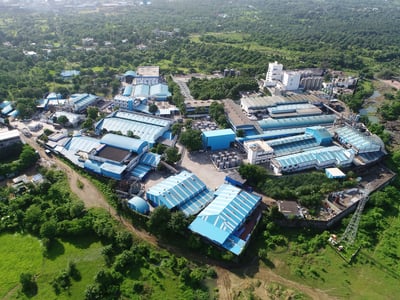 hubergroup India's manufacturing power is spread across different production sites. Could you tell us more about their capacity?
Suresh Kalra: We have plants at three locations: Silvassa, Daman, and Vapi. The combined production installed capacity at Vapi (two plants) is 207,000 metric tons per annum (MTPA), Silvassa is 92,800 MTPA and Daman is 25,750 MTPA. In Daman and one of our production plants in Vapi, we produce raw materials. In our second production plant in Vapi as well as in Silvassa, we produce printing inks.
How does hubergroup India balance growth and sustainability? 
Suresh Kalra: We are continuously working on making our products and processes even more sustainable. We offer printing inks with full Cradle to Cradle certification for water- as well as solvent-based flexo and gravure printing and for offset printing. This makes us one of the ink specialists with the broadest portfolio of sustainable inks worldwide.
In India, we have taken a further step to make our business as environmentally friendly as possible last year: At our production site in Vapi, we have put a Multi-Effect Evaporator (MEE) into operation that enables us to reuse a large share of our reject water with very low energy consumption. Our plants are GMP certified, and we produce mineral oil-free and toluene-free inks.
Comments