CRSmax: For more economical printing with spot colours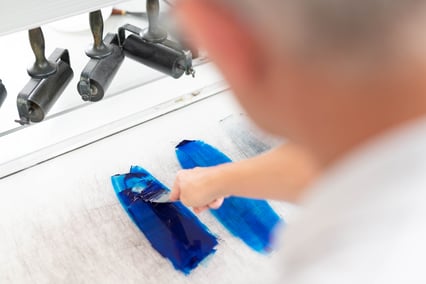 You would like to have your customers' spot colours available at any time and in exactly the quantity you need without your warehouse being overfilled? Then you are the person to who we want to introduce CRSmax.


What is CRSmax?
CRS stands for "Computer Recipe System" and is a colour mixing system for offset inks that printers can use on-site to produce spot colours. With the launch of CRS in 1982, hubergroup has been a pioneer in offering its customers a tool to mix inks on their own and has continuously improved the tool since, which is why it received the add on "max" over time. But enough about history…
How can CRSmax make your life easier today?
Instead of having a wide range of spot colours in your warehouse, CRSmax offers you the possibility to mix spot inks yourself. Consequently, you can react more flexibly to your customers' wishes, as you always have their brand colours available. At the same time, you can keep your stocks small since you only have to store basic colours. And what's best: You can even add your residual inks to the system if you know their CRSmax recipe. This allows you the sustainable management of your ink residues.
How does the whole thing work?
The system is quite easy to use. Once the system is set up, all you have to do is select a colour and the desired quantity – and we guarantee you intense and bright inks that have exactly the shade you need. CRSmax uses mono-pigmented, mineral oil-free, and ready-to-print inks with highest colour strength and additionally allows the usage of auxiliary materials for special applications. You can use the inks for a wide range of applications, as they can be combined with water-based varnishes, UV varnishes, film laminations or labels. On top, you can adapt the ink composition to different substrates and binder systems.
How does the implementation of CRSmax happen?
We will support you on-site to implement as well as calibrate the system and advise you on the successful formulation and mixing of spot colours. But even after that, we will be available for all your questions and stand by your side with recurrent quality audits.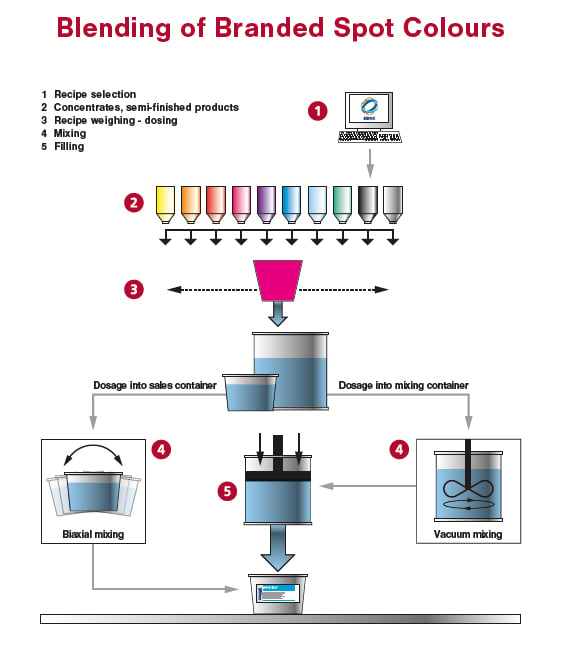 For further information or questions, please contact:
Reiner Schnittger
Technical Sales
reiner.schnittger@hubergroup.com


Matthias Otto
Technical Sales
matthias.otto@hubergroup.com
Comments