Martial Boissou: "I love the diversity of my job"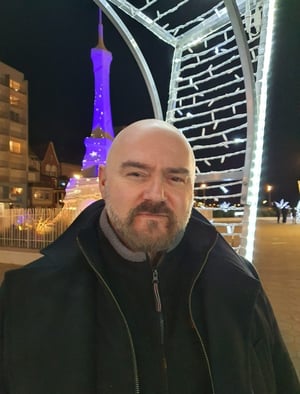 Implementing new ink technologies as well as environmental standards and supporting customers on-site are Martial Boissou's key responsibilities at hubergroup Print Solutions. Martial has been working at our company for more than 15 years now and yet he meets new topics and challenges every day. So, there is no chance for boredom – and that's what the 53-year-old Parisian likes so much about his job. In an interview, we learned more about Martial's tasks as Application Technician Sheet-fed/UV at hubergroup France as well as about his passion for fast two-wheelers.
Nice to meet you Martial and thanks for taking time for this interview. Can you please tell us a little about your main responsibilities at hubergroup?
Martial Boissou: My main role is to provide technical support to our French offset packaging business. Thereby, I advise our customers and our internal teams on the application of inks, varnishes, additives, rollers, and plates for both UV and conventional offset printing. In this context, I also give training on the offset process, colourimetry, calibrations for the 12647-2 standard, the use of tools, and so on. Furthermore, I'm involved in testing new products such as fountain solutions, inks or sustainable technologies and it is one of my daily tasks to implement these products in our customers' productions.
What do you like most about your job?
Martial Boissou: First and foremost, I love the diversity of my job. All our customers have different challenges to be solved. I enjoy tackling those and using my knowledge to find an individual solution that suits the customer's needs. I find it extremely satisfying when I can contribute to making a printing process run smoothly.
What do you particularly appreciate about working at hubergroup?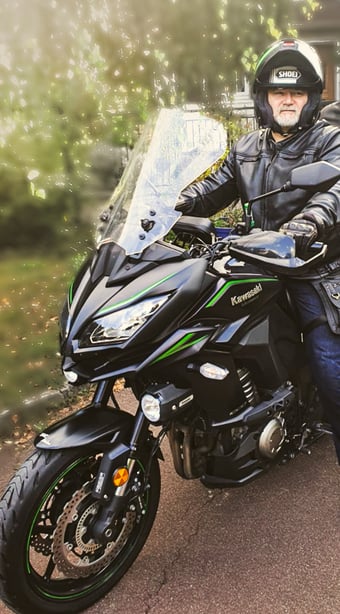 Martial Boissou: I'm appealed to the international character of hubergroup and to the different tasks I face. In my 15 years at hubergroup, I have learned a lot and my knowledge has constantly expanded – I'm very grateful for this opportunity. On top, I highly value the teamwork with my colleagues and our customers.
If you look ahead, where do you see the biggest opportunity for the printing ink industry within the next years?
Martial Boissou: I see our biggest opportunity in the traditional offset process, which I believe can be extended to all kinds of media.
What topics or questions do your colleagues come to you with?
Martial Boissou: My professional career began with studies in offset printing and typography. After that, I worked at various commercial printers and operated different presses from various manufacturers. At the age of thirty, I worked as a press instructor at Heidelberg for eight years. Because of this professional background and knowledge, my colleagues often come to me when they have questions about press settings.
In your private life, what is your greatest passion?
Martial Boissou: I love motorcycling. In particular, I like going on motorbike trips with a group of my friends to discover our beautiful French regions with all their culinary particularities. I really enjoy the conviviality on these trips. Moreover, I practice sports in the gym – to "maintain the machine" 😉 These are my ways of relaxing.
And finally, what is your favourite colour and why?
Martial Boissou: My favourite colour is blue. It's the colour of earth and space. Living on our blue planet is a wonderful opportunity.
Comments